The hotel located directly next to the slopes
SKIING HOLIDAY OF SNOW PARADIES OF OBERTAUERN
Behind the Vindobona House is a story that begins in the early 1930s.
To be more precise, in 1933. The traditional house was built by the Vindobona section of the Austrian Tourist Club. It can be proudly said that in 1934 it was only the fifth house to be completed in the popular ski region of Obertauern.
After the completion of the construction work, the Vindobona house was used as a refuge.
To create more space for our guests, an addition was made to the house in 1965. 40 years later the house was renovated and extended.
From families with children to school groups, ski courses, groups of friends or just couples – all are welcome.
In the middle of the winter paradise of Obertauern, our house is centrally located and easily accessible. It's just a three-minute walk to the village center, you are close to the action and can still enjoy a quiet vacation. With us, it's out the door, strap on your skis and straight onto the slopes.
From the Edelweissbahn for the kids to the Gamsleiten 2 for the pros, we have everything right here.
In Obertauern, of course, you can try many other winter sports besides skiing. Whether cross-country skiing, ski-touring, toboggening, walking or snowshoeing. Come and enjoy!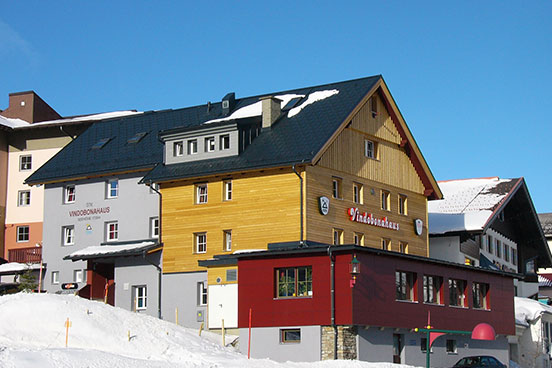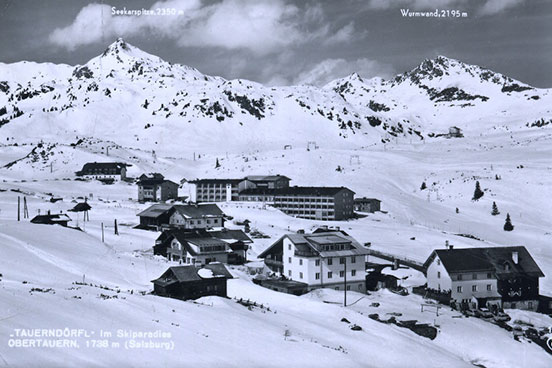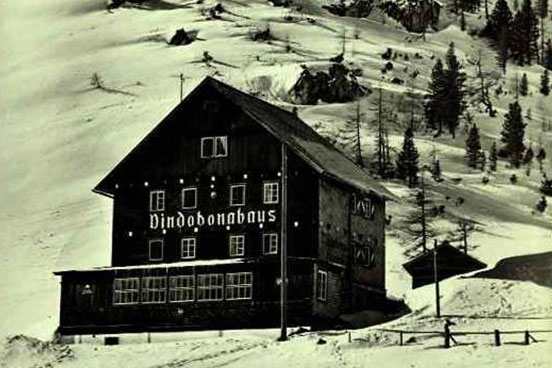 The rooms:
Simple rooms with cozy beds
The Vindobonahaus in the snowy resort of Obertauern has 23 rooms with a total of 72 beds. Of these, the four double rooms include a TV. The remaining 19 rooms are 3-, 4- and 5-bed rooms.
Some of our rooms are equipped with shower and toilet.
Bed linen and towels are provided for our guests. Shower towels have to be brought by yourself, except for those rooms with shower and WC.
We offer our guests rooms with half board (breakfast and dinner) or with breakfast only.
Food:
Local culinary delights
We serve mainly Austrian dishes and home cooking. Nevertheless, our guests should not have to do without international specialties. Variety of dishes is a top priority at the Vindobonahaus.
The rich breakfast buffet is open from 08:00 to 10:00.
Our evening 4-course menu starts with a soup, after which you can choose between two main courses (one of which is vegetarian), plus our salad buffet offers plenty of choice. As a sweet conclusion there is a delicious dessert, which will surely sweeten the evening for every guest. Dinner is served from 18.00 to 20.00.
Our restaurant – the heart of the house
In our restaurant we serve a wide range of refreshing or warming drinks.
Our Restaurants daily opening hours:
Opening hours: 08.00 – 10.00 & 16.00 – 24.00.
Extra information:
Parking spaces directly in front of the house (one parking space per room)
Free WLAN in the restaurant
Ski room incl. boot dryer
Reception opening hours:
On arrival: 08.00. – 20.00.
On all other days: 08.30. – 12.00 & 16.00 – 19.00 o'clock
We take cash or debit cards, you can also transfer directly to our bank account. No credit cards!
Front-desk opening hours:
Check-in days: 8 am until 8 pm
Other days:        8:30 am until noon & 4 pm until 7 pm